Joyland is a 2022 Pakistani Punjabi-language Movie. written and directed by Saim Sadiq as his feature film. The actors in the film are Ali Junejo, Rasti Farooq, Alina Khan, and Sarwart Gilani. It had its first world premiere at the Cannes Film Festival on 23 May 2022 in Un Certain Regard. Joyland is the first Pakistani film to premiere at Cannes Film Festival it also received a standing ovation after its screening, and it also won Jury Prize and Queer Palm Prize for Best LGBTQ Movie.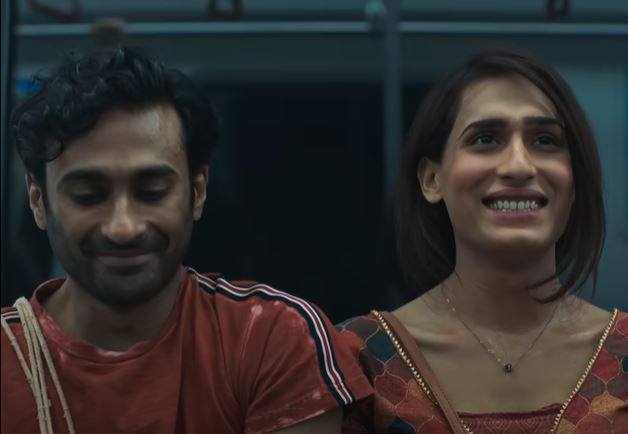 Joyland Release Date
The film was scheduled to be released in Pakistan on 18 November 2022. But for religious reasons Pakistani authorities banned the movie "Joyland," a story about a man who fell in love with a transgender woman, from screening in cinemas. Pakistan's censor board said the movie contains "highly objectionable material" and religious groups said that this movie is promoting homosexuality.
There's a paid smear campaign doing rounds against #Joyland, a film that made history for Pakistani cinema, got passed by all censor boards but now authorities are caving into pressure from some malicious people who have not even seen the film. #ReleaseJoyland @MoIB_Official

— sarwat gilani (@sarwatgilani) November 12, 2022
The Joyland movie is the story of a person name Haider, he is a young married man from a middle-class family in Lahore, Pakistan, who connects to an erotic dance theatre and falls in love with a transgender performer.
The Government of Pakistan has banned this movie due to force from different Islamic factions, they said its illustration of a love affair between a Tran's woman and man is "offensive" and "highly intolerable".
Senator of Government Pakistan Mr. Mushtaq Ahmed Khan from the Jamaat-e-Islam, blamed the movie for sponsoring homosexuality, which remains prohibited in Pakistan, and also for being against Islamic Law.
حکومت بیرونی،سیکولرلابی کےدباؤکےآگےڈھیر،پاکستان کی بدقسمتی,آسکرکےلیےنامزد#LGBTQ کیٹیگری والی فلم کونمائش کی اجازت،@GovtofPakistanکےلیےمغربی سفارتکاروائسرائےہیں،ایسافیصلہ متوقع تھا،کیا تعلیم،انٹراپرنیورشپ،یوتھ امپاؤرمنٹ،صحت،غربت،کرپشن فلمی دنیاکےلئےکوئی موضوعات نہیں؟ #BanJoyland pic.twitter.com/3tITlgEbTy

— Senator Mushtaq Ahmad Khan (@SenatorMushtaq) November 16, 2022
The film #Joyland has been cleared for release by the Censor board review committee formed at the direction of PM @CMShehbaz

Freedom of speech is fundamental right & should be nourished within ambits of the law. #JoylandBan https://t.co/vQodv7fjOk

— Salman Sufi (Get New Covid Booster Today) (@SalmanSufi7) November 16, 2022
Trailer of Joyland Movie
For more latest stories stay tuned to Chaska Club.